Insurance Services
GET A QUOTE ON ANY INSURANCE POLICY WITH A CALL TO OUR OFFICE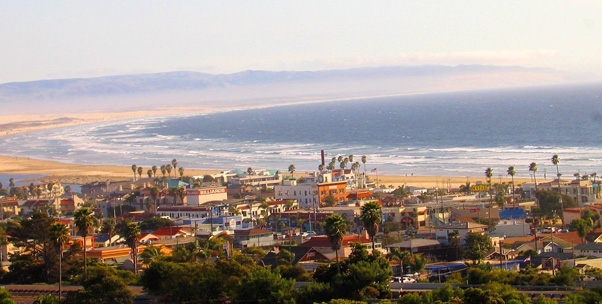 California Heritage Insurance Services can connect you with a variety of other insurance plans to meet all your coverage needs. Founded in 1982, we set out to become a trusted name in the Arroyo Grande, Santa Maria, and Paso Robles community.
Count on our agents for help with multiple lines of insurance, including:
Commercial auto
Homeowners
Business insurance
General liability
Engineering Insurance
Workers' Comp
Professional liability
Group health
Life insurance
California Heritage Insurance Services understands the importance of securing an affordable policy that protects all of your assets. We're dedicated to matching you with the insurance plan in Arroyo Grande, Santa Maria, and Paso Robles that's right for you.
If you want to work with agents who are committed to finding the auto, life, general liability or commercial insurance plan you need, schedule a consultation with California Heritage Insurance Services for assistance in Arroyo Grande, Santa Maria, and Paso Robles.
TRUST AGENTS WHO FOCUS ON MAKING YOU COMFORTABLE THROUGHOUT THE BUYING PROCESS
California Heritage Insurance Services wants you to be completely familiar with your policy and what it covers. That's why we walk you through the entire process and make sure you're informed about the details of your coverage.
Ensuring you're fully informed about your policy is just one way we bring you the peace of mind that comes from knowing your plan is right for you.
Choose California Heritage Insurance Services serving Arroyo Grande, Santa Maria, and Paso Robles get an insurance plan you can afford.
Work With Our Insurance Agents to Know What You're Covered For
CALIFORNIA HERITAGE INSURANCE SERVICES WILL DO THE SHOPPING FOR YOU
Anytime you're in the market for auto, home, life or general liability insurance, get help finding the right policy by contacting California Heritage Insurance Services. Since 1982, we've been dedicated to making sure you feel comfortable with your selected policy. We stress superior service, respect and education by guiding you through the insurance shopping and buying process from start to finish.
Count on California Heritage Insurance Services in Paso Robles, Santa Maria, and Arroyo Grande for:
Commercial auto insurance

Non-Standard car insurance
Business insurance

Workers' Comp

Group health

Life insurance

Homeowners insurance

General liability insurance

Engineering Insurance
Our agents work hard to shop multiple carriers and match you with a policy that fits your needs and budget. Whether you need nonstandard car insurance because you have multiple DUIs or you want to protect your business with general liability insurance, you'll get the help you need by contacting our agents.
Get an affordable insurance quote from California Heritage Insurance Services, serving Santa Arroyo Grande, Santa Maria, and Paso Robles. Choose our agents and have peace of mind knowing that you're properly protected.